Can you guess how many felt mice feet are in this jar? The closest guess wins a mouse! If you win you can choose any mouse from my store to be your prize! To enter the competition just put your guess in a comment under this journal entry.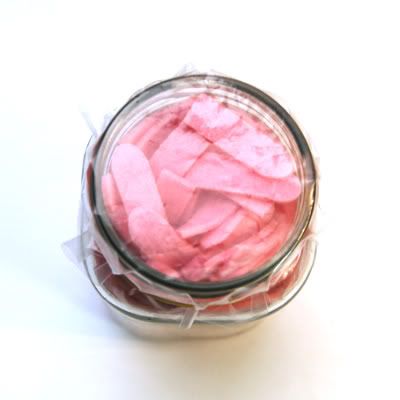 Competition closes on October 21st 2008
*This competition is also running on my blog
Life, craftiness and everything else
*In the case of a draw I will choose the winner at random from the correct answers.

My Shop: The House of Mouse
My Blog: lifecraftinessandeverythingelse.blogspot.com
My Websites: thehouseofmouse.co.uk and annagreaves.com
My MySpace: The House of Mouse on MySpace
My Facebook: The House of Mouse on Facebook
My Flikr: flickr.com/photos/thehouseofmouse/
My other DeviantArt account: annagreaves.deviantart.com

My clubs: